Body & Holistic Therapy
Integrative Body Psychotherapy
Sometimes you need to talk to someone who can help.
You are in the process of deciding to seek counselling to solve a problem or to overcome obstacles that have kept you from reaching your goals and becoming the person you want to be.
It is my desire to not only offer you a safe and compassionate space and my skills and knowledge, but to honour and respect your uniqueness as an individual.
For this reason, I take into consideration your concerns and goals, your values, your communication style and your possible past experiences with therapy.
Based on what you tell me, I will offer you a highly personalized approach tailored to your needs and most suitable for you to heal, change or expand.
As I work with individuals and couples, I integrate verbal and cognitive methods with body awareness and breath work. Read more details in My Approach.
My Philosophy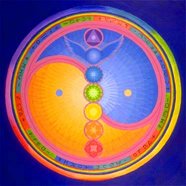 Research shows that positive change and healing can happen most effectively and fully when we consider the human being as a whole.
It is when we address all the levels of your existence, your mind, your body, your emotions and your spirit that you can connect to your Core Self. The Core Self is the place in you that contains your inner voice, your truth and your authenticity.
When you are connected to your inner wisdom and your true self, you tap into a consistent source of internal support and stability. From this place, you can live your life with a sense of self-worth, expansion and well-being.
My Approach
For our counselling work together, that means we will not just talk about or analyze a problem you need support with, but we will take a look at how it is affecting all of you.
How are you being affected mentally and emotionally?
The beliefs you learned and how you think is stored in your mind. Your feelings are often a result of how you interpret what happens in your life, and the conclusions you draw are based on your way of seeing the world.
Together, we will examine whether your current issue is influenced by beliefs and old ways of thinking that no longer serve you. I will provide you with transformational tools to open your heart, receive more joy in your life, heal your inner child, and resolve past injuries.
Here is an example of how old beliefs can operate in your life:
If you were only praised when you got good grades at school and scolded for being a sissy when you cried, you might have internalized an idea that you have to be strong all the time and are only lovable if you excel in what you do.
Today, you may tend to present a smiling face to the world no matter how unhappy you are on the inside while you constantly work hard to do your best.
You have become a perfectionist and don't give yourself a break. Instead of feeling proud and having a sense of accomplishment, you are left feeling that you're never quite good enough.
Often, clients complain of feeling dissatisfied, empty and hollow even though on the surface their life is "going well"
You may have a job, a family, friends, and money, and yet you don't feel seen or heard and feel more and more disconnected from your Soul.
In our work together, you will be able to change your story. You will no longer be a prisoner of old, distorted and limiting ideas you learned about yourself in the past.
Instead, you will have the opportunity to build an authentic, coherent interior narrative that reflects who you are today and who you want to become. This empowers you to change how you view and react in the world, especially in relationships.
You will be able to move from living your life the way "you think you should" so others approve and love you, to living your life connected to what is true and right for you.
Now that we know what you are feeling and thinking we want to take a look at:
How is your problem manifesting in your body?

Your body tells a story about how you breathe, what kind of tension you carry and how you connect with energy.
Current scientific research in the field of psychobiology has shown that feelings from our past are stored in the body and unconsciously impact how we feel and how we behave.
When you are confronted with a stressful situation or your mind thinks thoughts that bring up anxiety, frustration, anger, fear or sadness, your body responds with tension.
Tension blocks the flow of energy and prevents you from feeling good.
Have you noticed that sometimes you are so used to having a tight area in your body, that it has pretty much become a part of you and how you feel?
Maybe you are used to having stiff shoulders and neck when you are stressed. For some, this constant tension actually impacts their posture and how they carry themselves. You may have seen people with a barrel chest or with permanently hunched shoulders.
This is a typical result of tension becoming what is called a "holding pattern." Holding patterns not only block the energy in your body, they become storage areas for your feelings of grief or anger, anxiety or depression.
It's hard to feel joyful in a body that is all stiff and tired and heavy.
In our work together, I will gently guide you to bring awareness to these areas.
By using breath and the body as a gateway you will not only release the muscle tension. Because your mind and body are completely interconnected, you will be able to successfully let go of long-standing negative thinking patterns.
This process will allow your body to expand, making space physically and emotionally to connect with your vitality and feelings of joy and well-being.
Furthermore, with increased awareness, your self-esteem will grow.
From this place of authenticity and connection to your inner voice, you will be able to make positive life changes.
When we work together doing couples counselling, this integrative approach sheds light on the mostly unconscious destructive patterns you are each bringing into the relationship.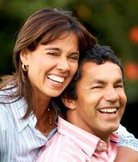 Exploring how boundaries are being lived in your connection together and looking at possible feelings of betrayal, hurt and anger will reveal dynamics that may have been affecting each of you for generations.
With this understanding, you will be able to appreciate each other's unique strengths. You will also be able to respond differently to the needs that you bring into your marriage or partnership.
When you can meet each other with a sense of attunement and mutuality you will be able to express your love and your concerns in a way that you both feel seen and heard, safe, cherished and loved.
While you are the expert on "you" and will define your own goals, it is always my hope and desire that you will reach new levels of aliveness and satisfaction that will infuse all areas of your life.
Receive great tips to stop emotional eating in the free Mini-Ecourse "Snack Attack? Coping with the 4 most common triggers of Emotional Eating" and SIGN UP HEREfor my free newsletter, Dealing With Feeling.
Call 778 558 8207 today or email info@positivelifechanges.ca to schedule
a FREE, 20-minute  phone consultation with no commitment required. Let's look at any questions or concerns you have and how I can support you in experiencing your natural sense of vitality and aliveness.
For general inquiries regarding my fees, services, or appointments, please
email me at info@positivelifechanges.ca.
Counselling – Therapy Services with Ina Stockhausen
Evolutions – positive life changes serving:
Greater Vancouver, North Vancouver, West Vancouver, Burnaby, Coquitlam, Nanaimo