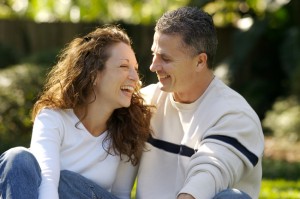 Yesterday was Valentine's day. An opportunity to make the Love in your life feel special. As a marriage therapist, I often hear one partner of a couple who has come for couple's counselling, share his or her sadness and disappointment about not feeling special anymore in the relationship.
This can prompt the other spouse to exclaim "What do you mean, you don't feel special? Of course you're special to me." Typically the partner replies with something similar to "but you never pay attention to me."
Can you relate to the above scenario at all? While men and women feel special in response to different types of appreciation, both desire their partner to take notice of what they are doing or how they might be feeling.
Giving your partner attention is the one of the three keys to creating real love. When you're in the honeymoon stage of your relationship, or you're dating someone, you tend to shower them with attention. You notice everything about them. You express your appreciation for this person in word and deed.
Then, when you've been together for a while, and you've become a functioning team, it's easy to start falling into the habit of taking each other for granted. You still love this person, but you are less focused. While this is a natural development, the key to relationship thrival lies in finding the balance that works for your relationship.
Kate had tears well up while she vented about her husband's lack of attention. "Here I was, approaching the car with my arms full of shopping bags, balancing on high heels because we were going out to dinner. Do you think Jeff would notice and open the trunk for me? No, he was too busy on his Blackberry texting his buddy."
Paying attention and being fully present with your partner doesn't mean you can't use your Blackberry anymore while you're with your beloved.
It does mean, making an effort to notice and give voice to the little things: The expression on her face, the fact that he folded the laundry without you asking, the hours of overtime worked to create abundance, the note tucked into your lunch….
It means cultivating the habit of fully connecting with your partner when he or she engages you, i.e. putting the TV on mute, or momentarily setting aside what you're doing.
Why don't we pay more attention to our loved ones? Sometimes, we feel hurt, unseen or misunderstood. We carry around a bag full of unresolved or unnamed issues. I always know when couples have pain tucked away somewhere, when I hear one or both parties say:"Why should I do X? He / she never does Y for me. How many times have I asked for… " and so on.
This brings us to another vital key for creating joy and connection in your love relationship. It is called willingness. Nothing happens without willingness. In order to be fully present with your partner you have to want to be present.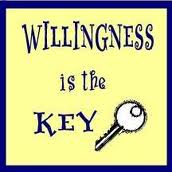 Take a moment to reflect. Are you "sitting on something" that is affecting your willingness to make your partner feel special? Are you waiting for your partner to see and hear you before you're willing to send them some positive attention?
Remember that if you're hoping to receive your partner's undivided attention, (perhaps you want to discuss something specific) it helps to let him/her know by making a specific request. Feeling hurt because your spouse isn't reading your mind is a set up you co-create.
Learning to ask for what you want in a way that your partner can hear you, will go a long way towards creating willingness and receiving attention. To quote Harville Hendrix, founder of Imago Therapy, "focus on the positive." That means rather than complaining or asking rhetorical "negative questions" such as " Why can't you cook once in a while?" or "Why do you always have to be late when we go somewhere?" make a positive request. "I would love it if you could take care of dinner on Wednesdays."
The third key to creating real love and possibly the most precious gift you can offer your spouse is self-love; i.e. cultivating your ability to being willing to pay attention to and be present with your self.
Self-love often gets confused with self-care. Self-love doesn't mean taking more bubble baths or treating yourself to a pedicure. Self-love means taking care of your own needs rather than expecting your partner to fix you. Developing an ability to self-soothe your anxiety would be an act of self-love for example. How would your partner and your relationship benefit? Imagine the following scenario:
Suzanne texts Rob all day long. She is constantly asking him when he is coming home, what he is doing and where he is because she is incapable of soothing her anxiety. She also phones him at work to find out whether he remembered to pick up the dry cleaning and to tell him about the phone call she had with her mother. When Rob comes home, and is texting on his phone, she wants to know who he is texting. Rob is Suzanne's life line, problem solver and crisis soother. While Rob initially enjoyed feeling important, he now often wishes Suzanne could stop pestering him about his whereabouts. He feels curtailed in his freedom and weighed down by the feeling of responsibility of Suzanne relying on him to calm her down and reassure her all day long. Often he gets impatient. Then Suzanne feels hurt or gets angry.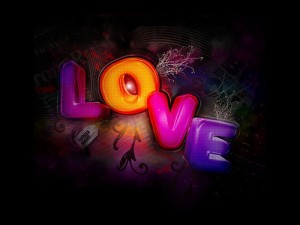 Self-love means honouring your truth, discovering your needs and wants and taking care of your own well-being. While you want to contribute to the well-being of your partner, doing so at cost of self is actually a disservice to you both. It goes back to the principle of putting your own oxygen mask on first before assisting others. The consequences of lack of self-love have a ripple effect on your relationship. Not attending to your health, not dealing with your depression, anxiety or addiction can have serious consequences for your relationship.
Take a moment to reflect…where do you neglect your self-love and why? What pulls you off center and away from being the best partner and spouse you can be?
Consistently monitoring your willingness, level of attention and quality of self-care will create a positive LOVE change in your relationship.