Addiction Counselling Services In Burnaby and Vancouver
Are you wondering how to stop Addiction in your life?
Is addictive behaviour turning your life into chaos?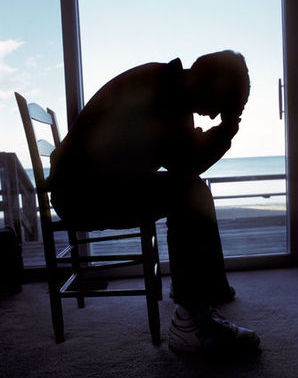 "Before Addiction", all you probably wanted was to get away from your problems for a little while. You found an activity that brought you pleasure and temporary relief. But soon you needed more of whatever you were doing to feel better…
eventually, more became a trap into a downward spiral.
Addiction can take over your life.
It doesn't matter whether you are struggling with:
Alcohol and Drug Addiction (abuse of alcohol, narcotics, heroin, crystal meth, ecstasy, cocaine, crack, addiction to weed, etc)
Gambling Addiction – uncontrollable urge to bet money more and more frequently, "chasing" losses, etc.
Shopping Addiction – compulsive shopping, compulsive buying, craving the excitement that shopping brings, hours spent fantasizing about what you will buy
Sexual Addiction – compulsive need to have sex, view pornography on the Internet or buy porn videos and magazines
Food Addiction – compulsive overeating, binge eating, bulimia, addiction to sugar
Internet Addiction – addiction to Facebook,  internet surfing, viewing Internet pornography, playing video games, compulsive checking of e-mail and spending excessive time in chat rooms
Smoking and Nicotine Addiction – uncontrollable dependence on cigarettes, pipes, tobacco, etc
Love Addiction – constantly being in search of a new romance, "needing" romantic intensity, often inability to leave unhealthy relationships, fear of being alone
Addiction Counseling: Drugs, Alcoholism, and More
Addiction and addictive behavior devours time, money and energy and every moment of pleasure comes at a high price.
You can probably tell many stories about the cost of addiction. Stories about the emotional, relational, social or professional losses you've had to deal with as a consequence of your addictive behavior.
Most likely you're familiar with feelings of despair and humiliation while you helplessly watch your life fall apart. It shouldn't be so difficult… at times you wonder "What is wrong with me?"
Jeff's story: Recovery from Gaming Addiction

When I used to come home from the office, all I wanted to do was disappear. After a day of feeling like the world's doormat, I just wanted to play video games. I would be in front of the TV for hours every evening. I was isolating from my family and friends to immerse myself in the game. Often the next day I was too tired to function at work. When I got fired and my wife threatened to leave me, I could no longer deny I had a problem.

Working with Ina helped me realize that feeling like a pushover was connected to low self-esteem and my avoidance of conflict.Her encouragement and lack of judgement allowed me to challenge my habit of apologizing all the time even though I didn't do anything wrong.

Under Ina's guidance I've learned that I can be assertive without being aggressive. Today I stand up for myself with dignity and self-assurance. I'm confident in myself. I've learned to trust the knowledge that I'm not like my father. My relationship with my wife and friends has totally changed. Instead of being in front of the TV, I get pleasure from new hobbies. I'm enjoying my new job. With Ina's support I'm finding the courage to be the man I've always wanted to be.
Addiction Counselling For You And Your Whole Family
If you want help getting your life back on track, you have come to the right place.
As an experienced Addictions Counsellor in Burnaby and North Vancouver, I can help you have a deeper understanding of the reasons behind your addictive behavior. I can also support you with aftercare and relapse prevention during your sobriety.
Building a new, healthier way of living means addressing the underlying causes of your addictive behaviour.
In our work together we will identify the triggers for your problems and work out strategies to help you deal with them.
Addictions Counselling can offer you and your Loved Ones many benefits:
Sobriety from mood-altering substances and activities
Increased self-esteem, self-respect and self-trust
Development of strategies to cope with trigger situations
Acquisition of techniques and tools to prevent relapse
Increased assertiveness and ability to set boundaries, being able to say No
Increased ability to tolerate stressors
Less anxiety and therefore an increased ability to enjoy life
Better communication skills and healthier relationships
Improved connection with the people you love
Less depression
More energy to achieve your goals and live a fulfilling life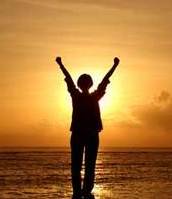 Life is meant to be a celebration!
You can heal your addiction and your old wounds.
You can turn your life around and make every day a special one.
If you would like help in reclaiming control of your life thru Addiction Counselling in Burnaby and Tri-City  Area or
Addictions Counselling in North Vancouver:
Call 778 558 8207 today or email info@positivelifechanges.ca to schedule a FREE, 20-minute  phone consultation with no commitment required. Together we can talk about your challenges and see how I can be of help to you today.
For general inquiries regarding my fees, services, or appointments, please
email me at info@positivelifechanges.ca.
I am a member of the Angel Community Support Network which offers a host of  resources regarding Addiction  Recovery and Aftercare.
Ina Stockhausen, MTC, Evolutions – positive life changes
Addiction Counselling Vancouver BC, Alcohol Counselling Vancouver, drug addiction counselling Burnaby, addiction counselling services, eating disorder counselling serving North Vancouver, West Vancouver, Burnaby, New Westminster, Coquitlam, Port Moody, and Port Coquitlam.